Find Something To Love
Posted on February 13 2018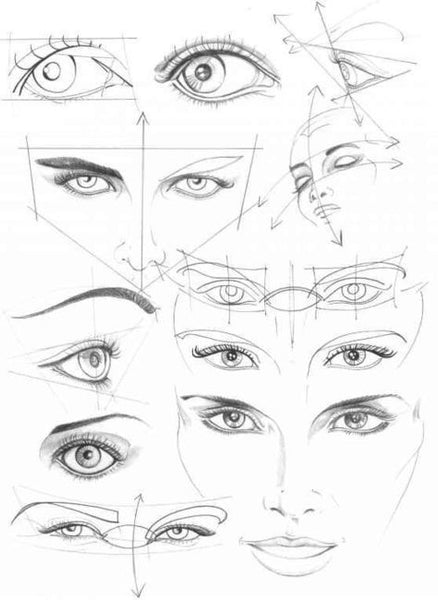 I remember the first time someone sat in my makeup chair -- I took a look at her face and said to myself, "Oh, my God, what am I going to do?"  I didn't know this person, never met her before.  We said our hellos, then she sat expectantly.  In the midst of some fear welling up inside of me, a thought came -- pick the prettiest thing on her face and start there.  
I've been doing the same thing ever since.
I don't go into a makeup with a preconceived notion.  I can't.  I don't decide I'm going to put contour on everyone because it's the "in" thing, and not everyone needs a lip liner.  Every face is different, and the same face can be different from moment to moment.  A face changes, it changes as it faces.  The makeup must change too.  I've seen all kinds of faces, each with something beautiful.  The advice I give in romance is the same advice I give in makeup -- Find Something To Love.  On this woman who first sat in my chair, it was her lips -- they were perfect!  And I went with that.  
And she loved it!  She loved herself by the end.  The experience opened up her whole mode of thinking.  At the moment, she saw that she could wear colors she didn't think she could before.  That's what a makeup artist can do with makeup: show you yourself, even show you different sides of yourself that you didn't know were there or that have been long put aside and forgotten.  We reawaken you to YOU.  We bring enlightenment to the person who is all at once looking at your painting, the subject of your painting, and the canvas.  Makeup is really a unique art form in this way.  No matter how your "subject" looks when she walks in, my job is to make her happy by the time she walks out.
There's nothing like being transformed by makeup.  One of the things that we find fascinating about makeup is the "before and after".  We've seen girls walk into the makeup trailer one way and come out another -- they've been transformed by the makeup.  It has nothing to do with "beauty" per se; it has everything to do with feeling, everything to do with becoming, everything to do with transforming. You are how you FEEL.  It really is the embodiment of all the positive sayings -- fake it until you make it, dress for success, act royal to be treated royal, etc.  Yes, makeup can do that.  This is what we want to help you do — transform your kit, transform your routine, transform yourself, so you can transform your life.  We organize makeup.
That's why we came up with our own makeup line -- did you know we had a makeup line -- tentatively called Unum; we're still trying to figure out the name, please help us if you have any suggestions.  Anyway, it's curated by our CEO, Zena Shteysel, an Emmy-Award-winning makeup artist, so that makes it different than many other brands out there.  Imagine makeup formulated by a makeup artist.  What a concept!  Oh, and our pan size is bigger than the others too ;).
Check it out in action, and be transformed --