Organize Makeup, Organize Life --
Posted on March 29 2018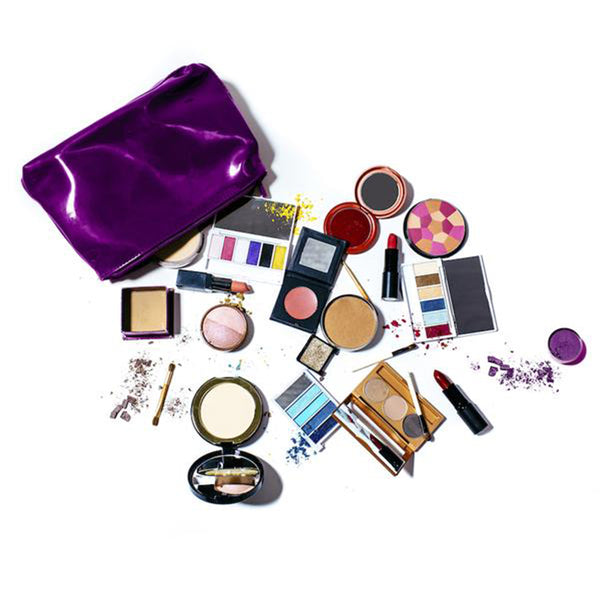 There's a piece of furniture that's been at my place forever.  I got a big fish tank about six years ago, and I bought this piece to put the fish tank on.  When I got rid of the tank a couple years ago, I thought about the piece.  I wasn't ready to part with it, so I used it as a kind of centerpiece.  I put some artwork on it, placed it in the middle of my living room, and it looked good there.  Nowadays it's just a catchall — I throw my papers on it, I throw my mail on there, my bag, and other stuff; so now when I look at it, I get cramped up.  It's like when I walk into my office, I've got enough stuff everywhere to allow just a pathway to the computer and back out.

It's the time for spring cleaning, and honestly, I am never really ready for it; but after I do some organizing and cleaning, I feel so good.  Spring cleaning is not just applied at home, I have cleaning to do at work too, and that includes my website!  That's right, I am changing my website, updating it and putting different features on it. You can expect to see the change very soon.  I hope you all love it because I am really excited about it and I want you to know that I have you all in mind while I've been making alterations.  Also, free domestic shipping (and flat rate shipping for international) are new features we are excited about.  And they are here to stay.  I want to improve and show you that I am listening to your requests.

Spring is the season of improvement!  You have to take the time to make alterations and improvements for a better quality of life, and that includes that piece in my house gone and my old website gone!  I have decided take this seriously at home and at work.  I know my busy ladies (and busy men) know that life can be a whirlwind.  That's actually the reason I made Z Palette in the first place -- I decided enough was enough and created this special product to solve a problem.  De-clutter is life!