Get to the Bottom of Your Lipstick
Posted on January 17 2018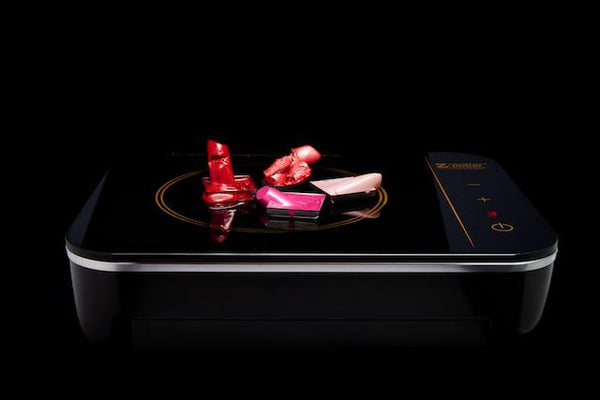 Hello there,
Do you sometimes leave uneaten food in the fridge too long, only to throw it away because it's gone bad?  Do you leave your electronics and appliances cords plugged in when you're not using them?  If the answer to either of these questions is yes, you're wasting money, energy, etc.
Let me ask you another question -- do you throw away your lipstick after you've twisted it as far as it can go?  Because if you do, you're wasting money there too.
If you're mindful of waste or you would like to be, do the simple things like turn off the television when no one's watching, brush your teeth at the sink instead of in the shower, and DE-POT YOUR LIPSTICKS.
Yes, melt your lipsticks.
De-potting your lipsticks can be fun, even therapeutic.  When I tell people about it, they're heads are blown -- they weren't even thinking this was possible.  Then they ask how.  I show them.  And when I pull out the lipstick that you can't get to in the bottom of the tube, they're shocked that so much is left in there; they know there's some left, but they didn't realize how much.  Then I tell them the numbers, and you can see their minds working -- "How much money have I thrown away?" and "How much money will I now save, to spend on other things?"  Check out the answers here.
Melting your lipsticks is the easiest part of the de-potting process.  And it's great to watch your lipsticks melt, especially when you melt a lot of them.  It makes me feel productive.  If you want to be productive and feel confident about de-potting, melt your lipsticks.  And take them everywhere with you.
And turn off the lights.
See our video below on how to de-pot your lipsticks, hosted by makeup artist and Z Palette founder, Zena Shteysel -- 
And stay tuned later this week when we de-pot Anastasia (not the real Anastasia...her palette ;).