Mingle, Ready to Single
Posted on August 20 2018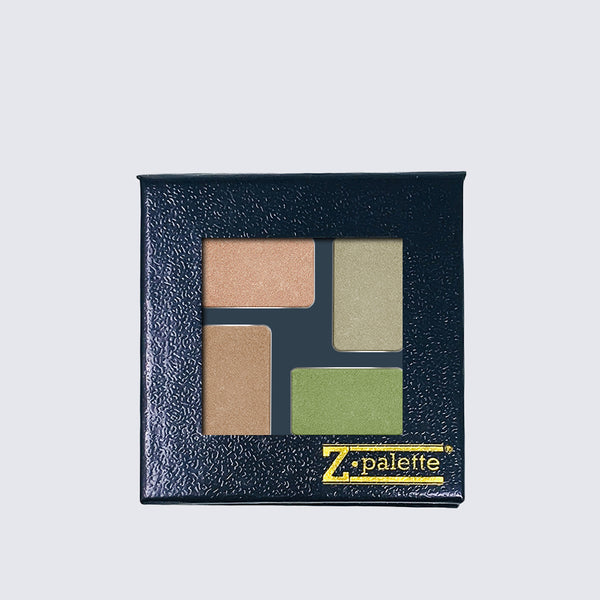 Music festivals are everywhere now.  Not long ago, there were maybe a handful of festivals here and there that you heard of.  Now they're everywhere, all the time.
And thank God.  Music seems the best way to spread culture, spread feelings, spread the word so to speak.  It's one thing to hear it, and it's another thing to experience it live.  That's what I did last week at the Hard Summer Music Festival.
And with festivals everywhere all the time, comes traffic.  Normally, it's a forty-five minute drive from Los Angeles to Fontana, California where the festival takes place.  It took us over two hours this day.  And I turned it into a perfect opportunity to do my makeup in the car (I wasn't driving).  All my products were packed in a Large Z Palette which made doing my makeup easy and quick.  Doing your makeup is a must for any music festival.  As an experienced "raver" I've seen thousands of looks and costumes, from the humdrum to the outlandish, each an expression of the person wearing it.
I wore glitter.  And believe it or not, the reason I wore glitter was not the festival; it was because of my Z Palette Travel Jar and my Single Z Palette, and let me tell you why.  When I go to a music festival I want to feel free, and not just in my mind but in my clothing and in my movement.  I slip my money and ID in a pocket.  I don't want to carry a purse or a bag or wear cumbersome stuff.  I want to move.  Coincidentally, festival security wants you to be free too, but for other reasons.  So they don't allow big bags, bulky clothing, and (sometimes) they confiscate liquids and things they don't understand.  So how do I carry in my glitter and my makeup so I can keep myself together with no restriction??  The Z Palette Single, that's how.
The Z Palette Single is about the size of a small matchbox, and it carries one standard-size pan (1 inch), or a 36mm pan (1.5 inch), or it can carry 4 mini-pans.  You can squeeze different products in and take them with you.  
And I went even further and attached some beads and string and made a beautiful bracelet.  The Single even fits the Small Z Palette Travel jars.  So I can put liquids and creams in.  I put my glitter in a Travel Jar and I took my other Single and made a necklace with it.  They complemented my look; I had the makeup I wanted with me, and I was free to keep moving.
After several hours of dancing my heart away to Clams Casino and Sullivan King and Hekler, you can imagine how my glitter looked; I needed a touch up.  I pride myself on keeping it together throughout the occasion, even at a music festival.  And I was able to do that with my Z Palette Singles.  Besides, they're great conversation starters.
Makeup and music go hand in hand.  It's all about expression.