Tighten Up Your Travel Game
Posted on March 07 2018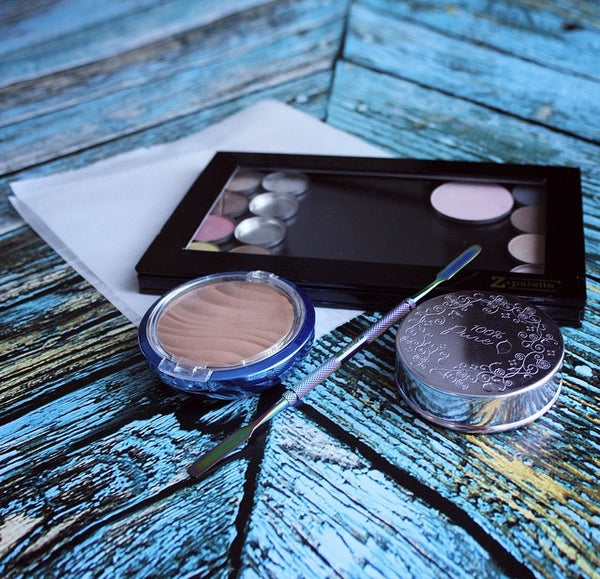 Everyone I know is busy and on the go but it feels so good to plan something and take some time to decompress. I am getting ready for my trip to Thailand. The year is flying by and we are already in March. The weather is warming up again and Festival Season is here! Being busy is always good but having everything you need is key.

I can't wait to hit the Islands in Bangkok and see all of the temples. I like to make sure that I am packed tight. Packing "tight" means I have everything I need in one place and I don't have anything extra that I don't need. I have to do some shopping and make sure I have bug spray and sunscreen and maybe a nice dress (or a few dresses)! I'm a woman. I like to shop! I also need my makeup so I am well prepared to take good photos while I am there! I don't want to pack ANYTHING extra, so… I make sure that I bring only what I need to be organized while on my trip.

I used to bring a ton of makeup to events and I only used one color out of a palette that had 8 and then I would use maybe 3 colors out of a large palette that had 20 eye shadows. Those days are over! It is so convenient to de-pot before an event and, in this case, for my trip. There is nothing worse than being on a plane and having checked bags, plus a carry-on above me, plus a carry on below my feet, plus a computer, plus a makeup bag, plus sometimes a hat bag, plus a purse. The more things I can fit in one place the better. 
I will share an organization secret that has helped me fit everything in my bags so I don't have extra loose items slow me down. I use my Z Palette for my makeup of course, which is great, but I also use them for bobby pins, Q-tips, rubber bands, and jewelry. Zip-lock bags are useful too but they don't provide any protection so my jewelry is intact and I'm not worried about it being broken in my bag. I lay different colors of Z Palettes on my bed and fit all of the small things in them so I can visually see that I have everything I need. It saves me so much time so I am not rifling through my bag and trying to find things that are buried on the bottom of my bag. In the past I have literally forgotten I brought something and never even used it because it was buried in my bag somewhere. Never again!
KC