Use What You Got To Get What You Want
Posted on February 02 2018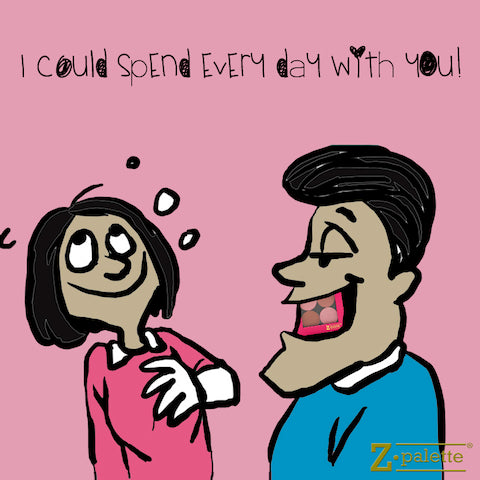 Whether you're in or out of love, love is a hell of a drug.  When you're in it, you feel swept up, emotional.  Instead of thinking about yourself, the loved one's on your mind like all the time.  
To have someone fall in love with you is great (ahem, BETTER).  The power of having everything you say or do have a positive effect on a person is intense.  You may not even even understand what you're doing right, but it doesn't matter.  It gives you confidence, which makes you seductive.
So here's to seduction, and having that kind of effect on people.  We're gonna give you our spin on seduction throughout February.  Organization is seductive, yes it is.  How attractive is it to go to someone's house and see everything in its right place?  And besides, you should still be sticking to that New Year's Resolution to organize.
We're also gonna give you some looks to feel seductive.  Yes, we know beauty isn't just about looks.  It's how you feel.  And makeup makes you feel good; you can lose yourself or be yourself and it's all good.
And we have a lovely assortment of Z Palettes -- some are rosy, some are light, all are iridescent and elegant.  So when you pull your Z Palette out of your fly purse, and the people see the makeup you wear because of the clear window, then you pull a lip brush and put some color on, and they see that too, you'll have everybody admiring; they'll know the level.  You have to know how to Cooorrrrrdinate when it comes to seduction (and organization ;).
XO,
ZP